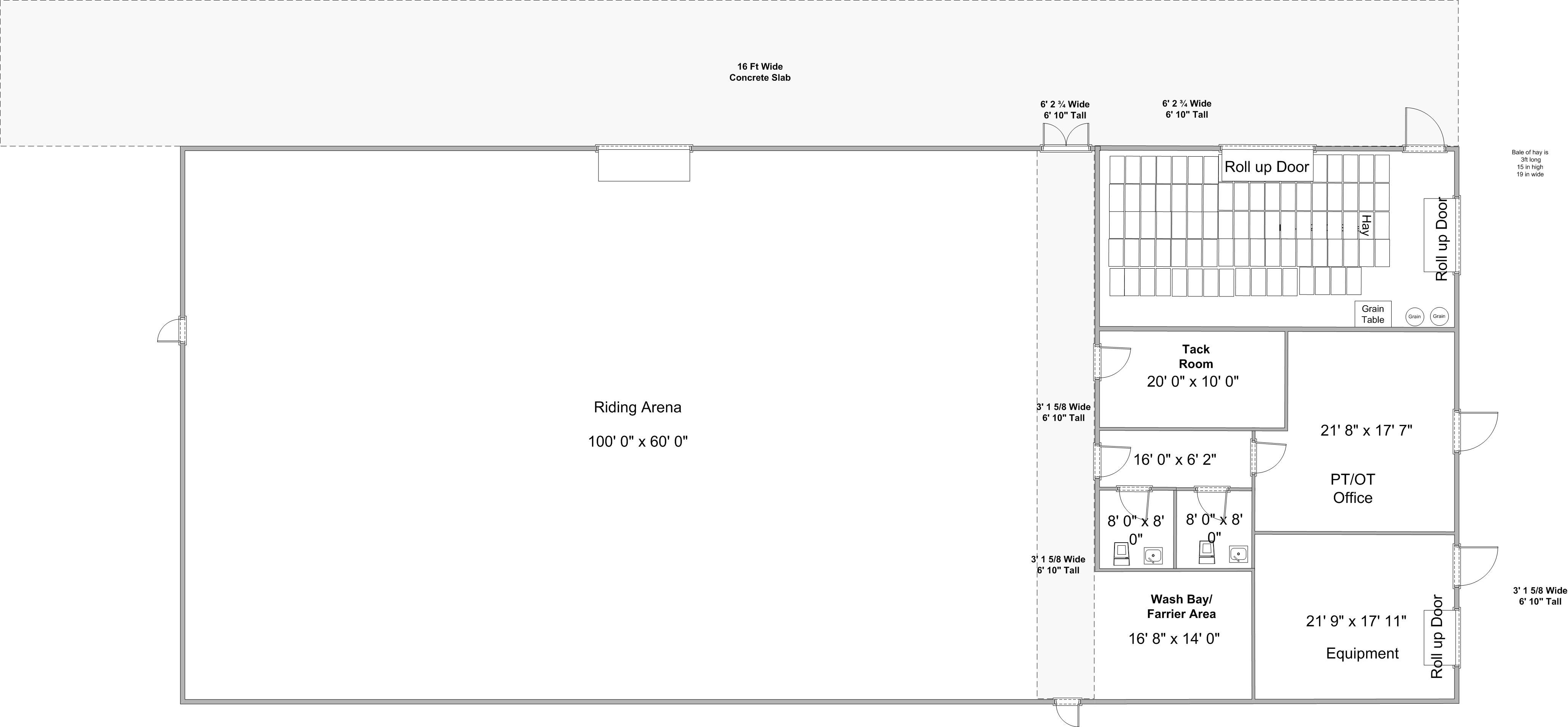 *****As of 12/14/19 we have received $98,523.00 of in kind donations.******
We cannot stand the thought of turning away individuals and families who need our services simply because it is too muddy, snowy or cold. Because of the increasing need for assistance in the local area, VRA has committed to renovating our property and building a new indoor riding arena so we can offer our programs not only on a consistent basis but year round.                                                        
In order to fulfill our mission and offer our programs on a consistent basis, help is needed to build an indoor arena. VRA is looking for monetary donations and companies to partner with us on this project by donating concrete, electrical, plumbing materials and labor.
For status of project and for the list of the amazing companies who have partnered with us on this project, CLICK HERE.
If you have a PayPal account and would like to give through the PayPal Giving fund, where 100% of your donation goes to VRA, please click the PayPal Giving Fund logo.