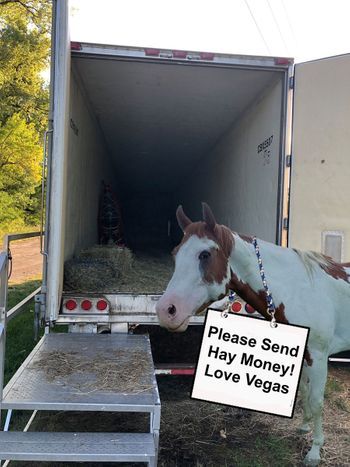 Are you tired of hearing need hay money?  Can I be honest, it is super hard for us to continually ask for donations.  Here is the reality though, our amazing therapy horses need to be fed twice a day every day.  It costs us $6.50 per bale and we feed 8 bales of hay per day, sometimes 9 bales.
We have a great solution for you so you do not have to keep hearing this every couple of months.  Make a monthly donation.  If we had 30 donors donate $50 per month, we would not only be able to stop asking all the time for hay money, but we could focus more of our time on our programs and supporting those that serve our country and our communities.  
So please partner with us and be one of the 30 people to make a monthly tax deductible donation or make a one time donation of any amount!  Every donation is a huge help.  We so much appreciate your ongoing support.  Thank you!