Daisy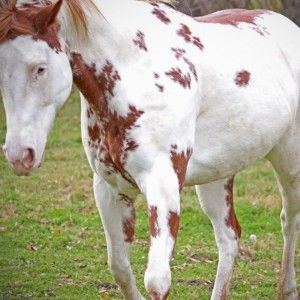 Quarter Horse Paint Mare
Full Name:  Decks Devine Design
Born; April 15, 2004
She is the best of what we love about horses, sweet, responsive and spirited.  In the mornings before breakfast, she stand up on her back legs and does a few bunny hops to make sure you know she is ready for her food.  Her registered name: Decks Devine Design.  For the crooked cross on her left shoulder.