Operation Free Ride Rodeo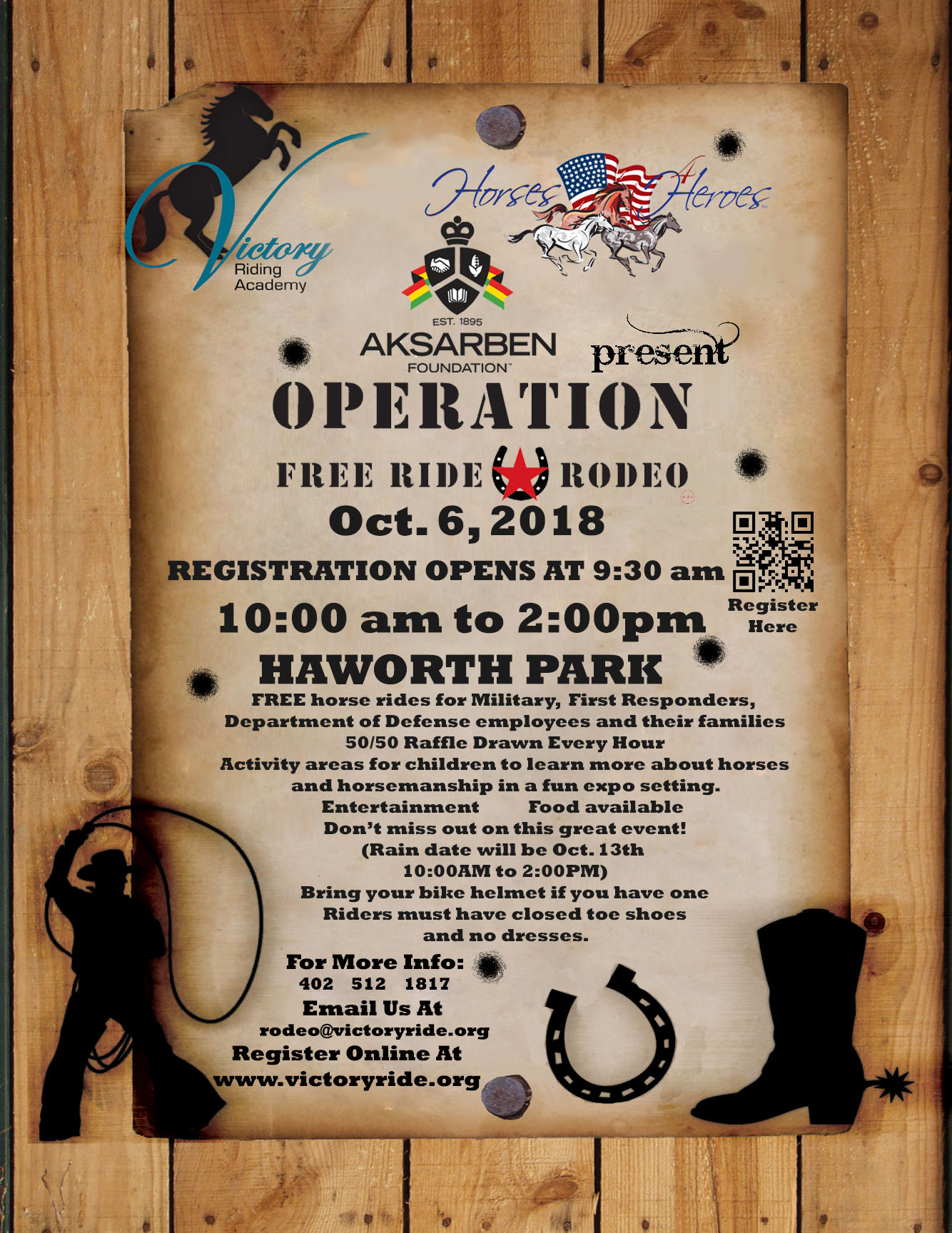 Operation Free Ride Rodeo is offered for Military, Police, Fire, First Responders, Department of Defense and their families. It is a way for us to say Thank You for service and sacrifices that you and your family has made to protect this great nation.
This years event marks our 6th annual event and will be held at the beautiful Haworth Park in Bellevue NE. This years event will be October 6, 2018 from 10am to 2pm with registration starting at 9:30am.
Opening ceremony will start at 10am which includes Presentation of Flags, National Anthem, Honoring of those that gave the ultimate sacrifice and a moment of silence.
We offer free horse rides, petting area, games, food and live entertainment. We are always looking for local businesses to partner with us to make this event a great success. What a better way to say Thank You to all those that serve our communities and our great country.