Help give the horses a safe and secure place by Sponsoring a Horse Pen
The Sponsor a Horse Pen program is designed to offer an opportunity for businesses like yours to support the work that the amazing horses at Victory Riding Academy do for our Military, First Responders and their families. Through your sponsorship, you are also showing your support for the men and women who serve and protect our great country and communities. 
With hundreds of people coming through VRA's facility that will view your companies name supporting our mission is a great opportunity for exposure. 
An annual sponsorship of $1,200 will include a 4ft x 3ft metal sign recognizing your company's contribution to be displayed on the shed.  The sign will be customized with your business name and logo.  Your business will also be recognized in social media posts, our website with your logo linked to your website and our monthly news letter.
Here is one of the 8 horse pens available for sponsorship.  All 8 pens are 30ft x 40ft and laid out the same way.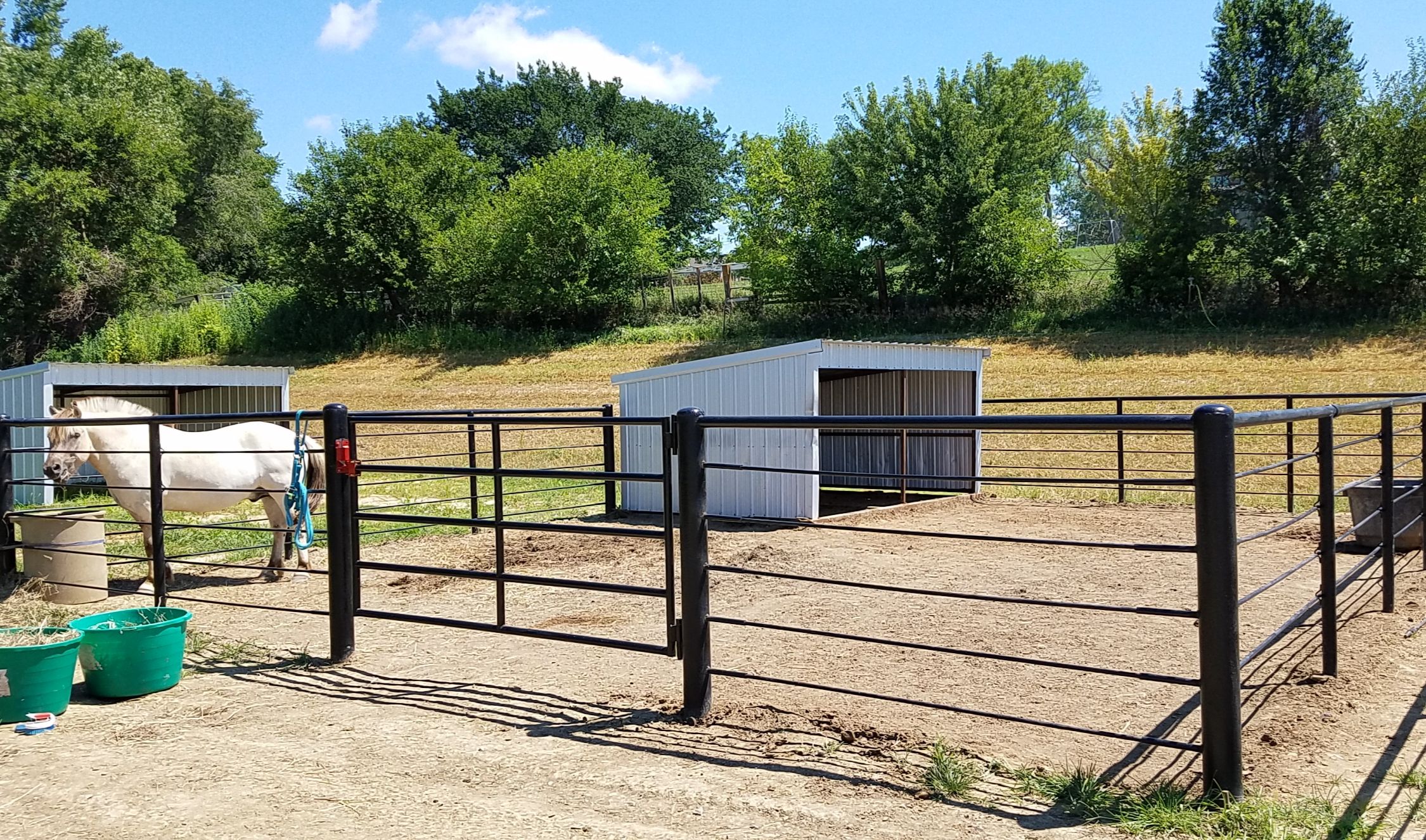 Shed sponsorships will be awarded on a first come, first serve basis, so contact us today.  Monthly payments accepted via ACH payment.